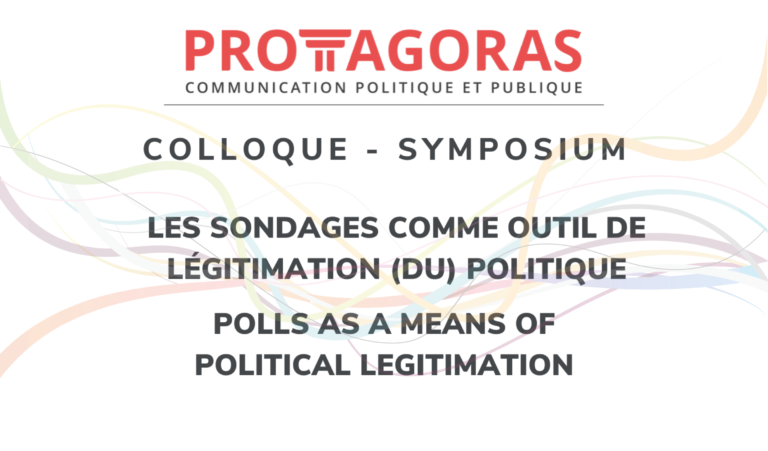 Ce colloque annuel s'est déroulé le 9 juin 2022 en format hybride.
Profondément politiques, tant dans leur élaboration et leurs effets, les sondages fournissent un outil de communication voire un dispositif symbolique sur lequel, candidats, dirigeants et journalistes s'appuient pour parler au nom des citoyens. « L'opinion » ainsi mobilisée tire sa force performative d'une mesure à prétention « scientifique» : un pourcentage énoncé par des sondages permettant à des estimations d'être perçues comme des informations fiables et incontestables. Soumis à une logique commerciale et concurrentielle, les sondages s'opposent autant d'un point de vue méthodologique que téléologique – l'un des principaux écueils consistant notamment à corriger leurs biais innés les angles morts des personnes qui élaborent et exploitent les sondages dans le but de nourrir une stratégie de campagne ou de justifier une prise de position publique.
Si les grands échecs sondagiers parlent d'eux-mêmes, les sondages peuvent servir à des fins d'instrumentalisation, voire de manipulation de l'opinion publique. La légitimité des sondages est régulièrement remise en cause, suscitant soupçons (par ex. : le financement de sondages partiellement manipulés servant un intérêt politique exclusivement partisan, à l'instar du récent scandale des sondages truqués en Autriche) et méfiance (par ex. : la fronde de certaines rédactions – à l'instar du journal Ouest France – estimant que ceux-ci sont préjudiciables au vrai débat).
Ce colloque s'inscrit dans un contexte équivoque de « doxophrénie » (le recours et le besoin compulsif de quantifier les opinions) et de défiance accrue (en ce compris de la part des acteurs politiques) envers la pratique des sondages. Nous avons invité les chercheurs à appréhender la question des sondages d'opinion par le double prisme de la légitimé et de la légitimation et comme instrument au service de la communication politique : l'expertise sondagière entre prédiction et prescription.
Les présentations et discussions se sont articulées autour de deux axes thématiques :
La réception des sondages par les acteurs du champ médiatique
L'instrumentalisation des sondages par la communication politique
Le colloque fut clôturé par la Masterclass « Opinion polls in the context of election campaigns: between hatred and fascination », présentée par Bruno Jeanbart, Vice-Président de l'institut de sondage français 
OpinionWay
.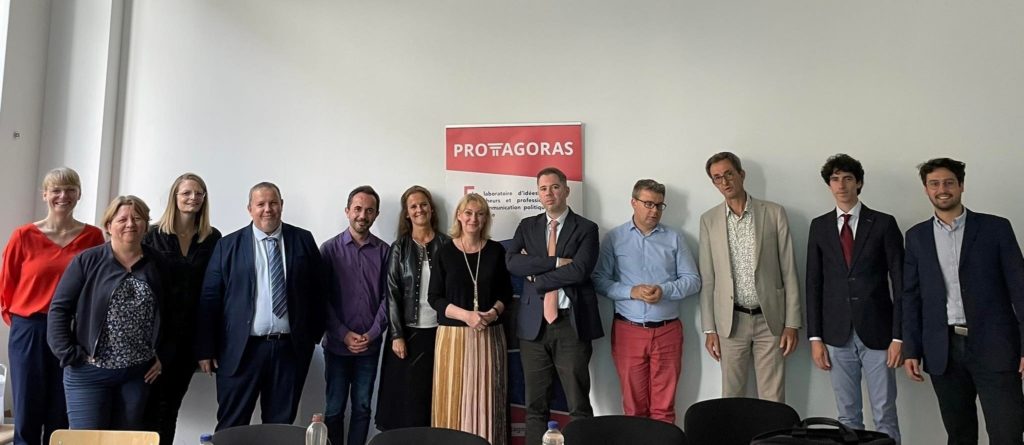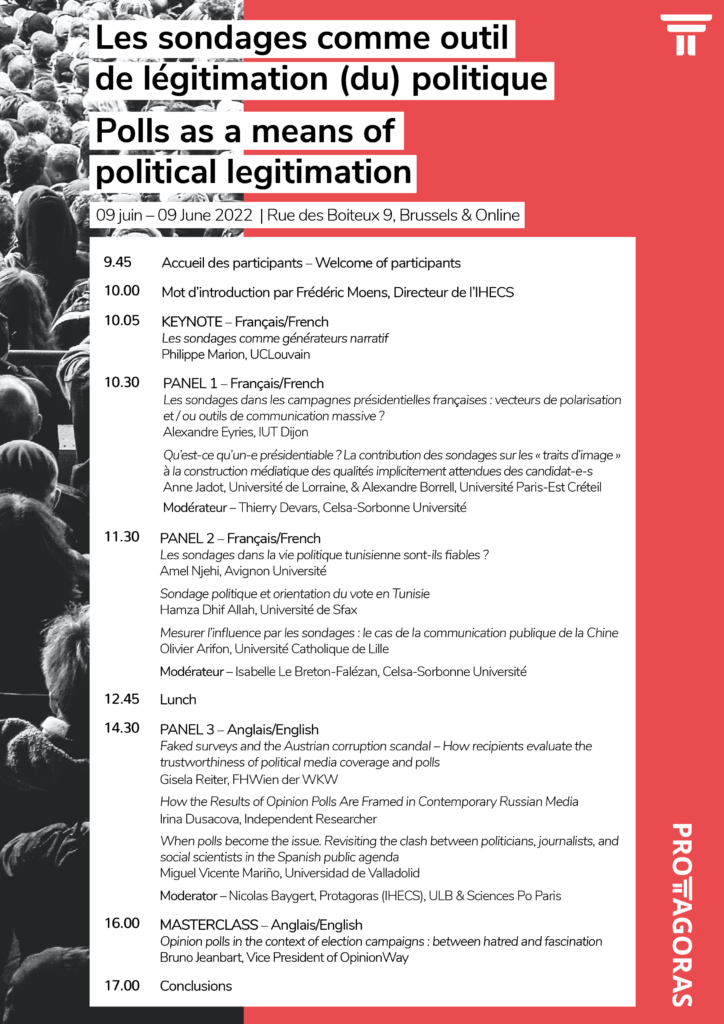 Nicolas Baygert
Docteur en sciences de l'information et de la communication (Université Paris IV-Sorbonne/UCL), Chargé de cours (IHECS, ULB, CELSA, Sciences Po Paris).
John Vandenhaute

Coordinateur des activités de recherche et développement, Protagoras.
Esther Durin
Docteure en Sciences du langage (UPV – Montpellier 3 / laboratoire Praxiling), Chargée de cours à l'IHECS.
Elise Le Moing – Maas
Professeur et Présidente de la section Relations publiques de l'IHECS, Protagoras et PREFics, Université Rennes 2.
Loïc Nicolas
Docteur en langues et lettres (ULB), collaborateur scientifique Protagoras, formateur IHECS/Institutions européennes.
Martim Gervais

Stagiaire, Protagoras.
Gisela Reiter
Teaching and Research Associate, FH Wien der WKW University of Applied Sciences for Management & Communication.
Thierry Devars
Maître de conférence, CELSA-Sorbonne Université.
Isabelle Le Breton-Falézan
Maître de conférence, CELSA-Sorbonne Université.
Uta Russmann
Professor of Media and Communication Studies, Department of Communication, Universität Innsbruck.
Nicolas BAYGERT – IHECS-Protagoras, Sciences Po (IEP Paris) & Université Libre de Bruxelles
Vincent CARLINO – Université catholique de l'Ouest (UCO), Nantes.
Lucie CHÂTEAU – Tilburg University.
François DEBRAS – Université de Liège (HELMO)
Thierry DEVARS – CELSA Sorbonne-University, (GRIPIC)
Esther DURIN – IHECS-Protagoras, Université Paul-Valéry (Praxiling)
Mohammed FAHMI – Université libre de Bruxelles (ULB)
Mehdi GHASSEMI – Université Catholique de Lille
Institut des Stratégies et Techniques de Communication (ISTC)
Isabelle LE BRETON FALEZAN – CELSA Sorbonne-University, (GRIPIC)
Élise LE MOING-MAAS – IHECS-Protagoras, Université Rennes 2 (PREFics)
Brieuc LITS – Université Saint-Louis – Bruxelles
Philippe MARION – Université Catholique de Louvain (ORM)
Loïc NICOLAS – IHECS-Protagoras Research Fellow
Uta RUßMANN – University of Innsbruck
John VANDENHAUTE – IHECS-Protagoras