Protagoras' Board is composed of teachers and academics as well as communication professionals (from both the public sector and private agencies).
The Board meets on a regular basis to set the priorities of the laboratory or propose new activities or events to organise.
Director
PhD in Information and Communication Science (Paris-Sorbonne / UCL)
Professor at IHECS
Professor at Sciences Po (IEP Paris) and CELSA (Paris-Sorbonne)
Senior Lecturer at ULB
Professor in information and communication sciences (IHECS, UPEM)
President of the IHECS PR Section
Associate Researcher at the PREFics laboratory, University of Rennes 2
Vice President of the Training Commission of the SFSIC
PhD in Language Sciences (Praxiling /UPV – Montpellier)
Applied Research Coordinator (IHECS)
Lecturer (IHECS)
Educational Coordinator (IHECS Academy)
Publications Director
PhD in Langues et Lettres (ULB) and Trainer (IHECS)
Coordinator
Master in Political Science, International Relations (ULB)

Climate-energy advisor – Office of the Minister-President of Wallonia
Freelance consultant and trainer in Ecological Redirection and Communication
Communications consultant – GOPA Com.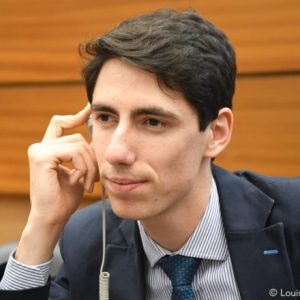 Martim de Mello Correa Dias Coelho Gervais
Coordination Attaché for the Belgian Presidency of the Council of the EU – Belgian Science Policy Office (BELSPO)
Associate Consultant – akkanto