Protagoras has been active since 2016 and has organised numerous events and symposia on a variety of themes with quality speakers.
In association with its academic and professional networks, our laboratory has succeeded in offering activities with a quality and rigorous content, but always connected to the challenges of contemporary public and political communication.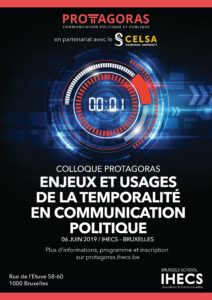 2019 | Les enjeux et usages de la temporalité en communication politique
Organised in partnership with GRIPIC (CELSA – Paris Sorbonne)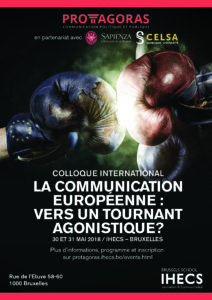 2018 | La communication européenne : vers un tournant agonistique ? European communication: towards an agonistic future?
Organised in partnership with the GRIPIC (CELSA – Paris Sorbonne) and the Sapienza (Universita di Roma) with the support of the Echevinat des Sports of the Brussels Municipality.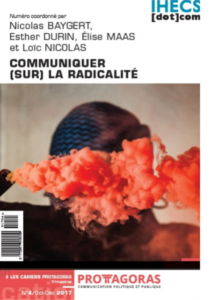 2017 | Communiquer sur la radicalité
SFSIC-labelled event (Société française des sciences de l'information et de la communication).
Organised in partnership with ReSIC (Université libre de Bruxelles)
They take part in our masterclasses...